Owner
Natasha Hughes
Age: 35
Favourite movement to Coach: Anything upside down
Best CrossFit moment: competing at Berlin Regionals
Fun Fact: I used to be tongue tied
Instagram Handle: natasha_bin_hughes_pt
A friend recommended CrossFit to me in 2014 and I became instantly addicted. Studying and playing Lacrosse at Loughborough University meant I was used to playing competitive sport at a high level and CrossFit filled a missing gap.
I opened CrossFit Luton in 2018 hoping to share my passion for helping people get fit, happy and healthy whilst learning new skills and pushing their bodies past where they thought they were capable.
I've competed at both a Regional and Sanctional level but have taken a step back in favour of coaching.
I specialise in coaching Olympic Lifting and Gymnastics, I am fully booked at the moment but please contact me if you'd like to be added to the waitlist.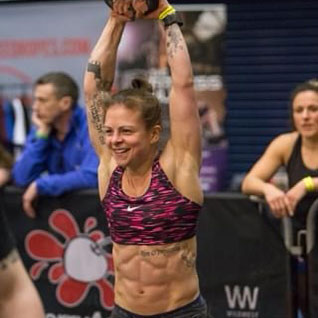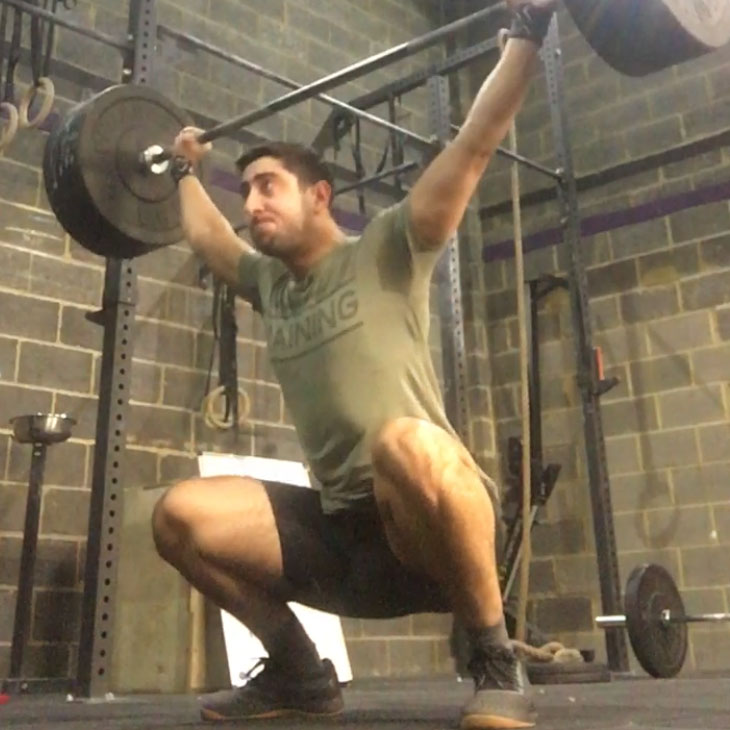 CrossFit Trainer
Matt Clementson
Age: 24
Favourite CrossFit movement to coach: Pistol squat
Best CrossFit Moment: Getting my first linked Ring Muscle Ups
Fun Fact: I was born and raised in Hong Kong
Instagram Handle: mattclem_
I have been doing CrossFit since 2017 and continue to chase being the best I can be like everyone else in the box. I became a CrossFit Trainer Level 1 in 2018 and have since started coaching in 2019. Previously I have played many different sports my whole life, however my main focus being rugby which I have played for as long as I can remember. I have a degree in BSc Sports and Exercise Science & Physiology from the University of Leeds and have recently attained my Level 2 Personal Trainer qualifications, as well as now looking to achieve my Level 3 currently. 
CrossFit Coach
Patrycia Horodyńska
Age: 30
Favourite crossfit movement to coach: Deadlift
Best Crossfit moment: start to walking on my hands
Instagram: pati889
I have been doing Crossfit since 2014 and every single day try to be the best version of myself. In 2015 and 2016 I was The Fittest Woman in Poland. Previously I was a professional athlete, training in flat-water kayaks from almost 13 years. I was in the Polish National Team for 8 years and I have medals at Junior World and European Championships. In 2016 I started coaching Crossfit in Poland. I have Professional fitness and bodybuilding instructor at international level 3.
I care about the physical health of my clients and and make them better every day!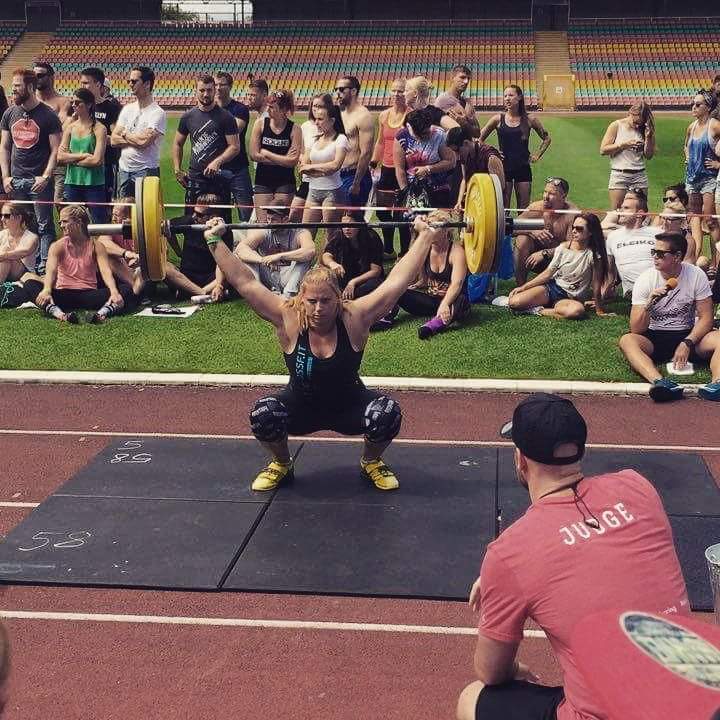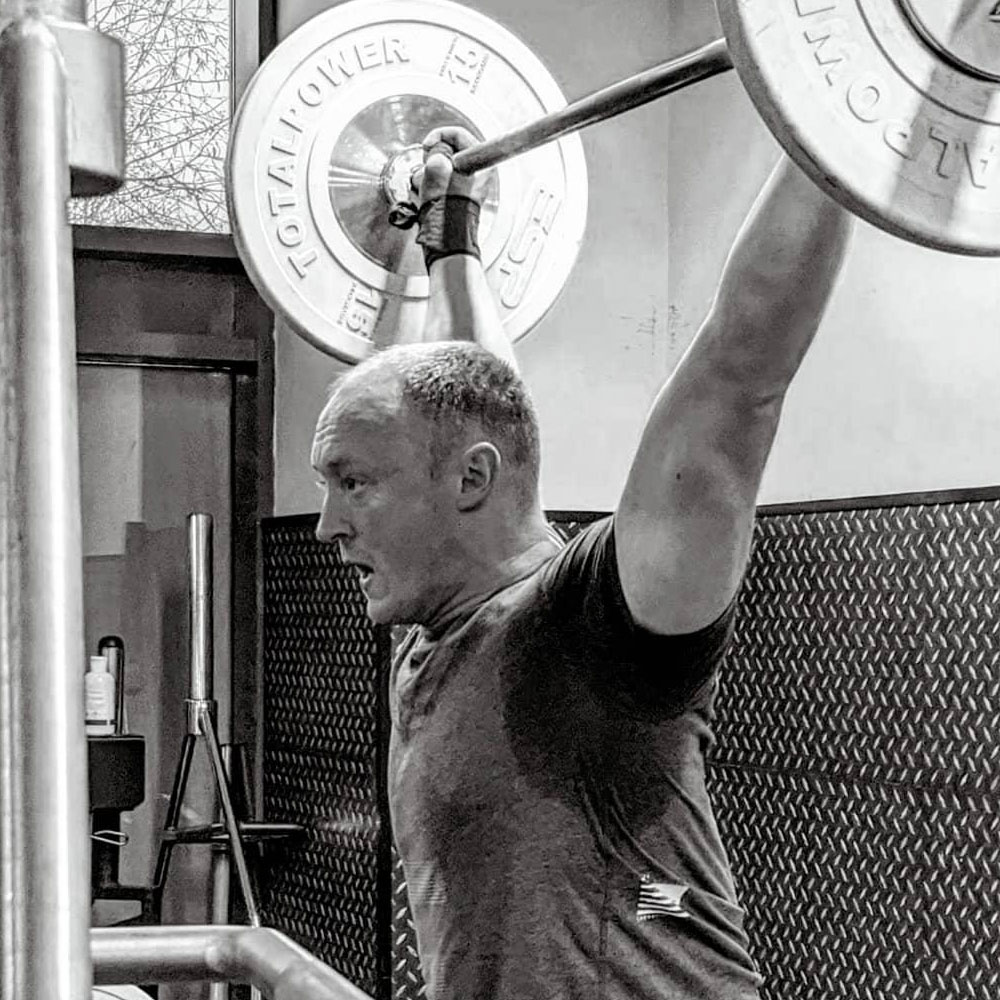 CrossFit Coach
William Simms ( Billy)
Age: 31
Favourite move to coach: the yoke
Favourite move: bar muscle ups
Instagram handle: @Coach_strong_man_bill
I'm an ex mine clearance diver for the Royal Navy. Currently a Bedfordshire firefighter, CrossFit coach and personal trainer.
I believe in fitness. What I mean by that is I believe people should be fit enough not just to live but to thrive and that they never have a physical barrier that would stop them achieving any goals they want.
I coach and offer PT session at CrossFit Luton.
I also coach at another box in Northampton called the lifting room.
I am one of 2 coaches at move strong in Bedford that offer strongman/ CrossFit coaching along with PT
CrossFit Coach
Renee Kunde
Age: 32 (nearly a masters athlete)
Favourite CrossFit movement to coach: Weightlifting (snatch and clean and jerk)
Best CrossFit Moment: Strength in Depth Origins and London
Fun Fact: I moved from the Sunshine Coast, Australia to England 3 years ago
Instagram Handle: renee_kunde88
I have been doing CrossFit for almost 10 years and I love everything it has bought to my life. I love that CrossFit translates across age, place and ability. I am a high school teacher during the day and enjoy all the challenges and rewards that brings. I have been coaching CrossFit both here and in Australia for 5 years. I find coaching hugely rewarding and a constant reminder that nothing comes without hard work. I love to celebrate with you all when you achieve something new in the gym or in your life. CrossFit Luton is not just a place to work out, Tash has built an amazing community that is more like a second family. No matter your experience level, everyone is on a journey in that place and we all understand each others challenges. That is what makes CrossFit so unique, people in the Box thrive on and enjoy the challenges faced every day- that is why we keep showing up. My favourite quote is from Coach Glassman (founder of CrossFit) "we fail at the margins of our experience". I think this sums up CrossFit, and CrossFit is a great metaphor for life. Nobody knows everything when they walk into a gym, but the point is they started, and already their margins are greater than before. See you on the dance floor.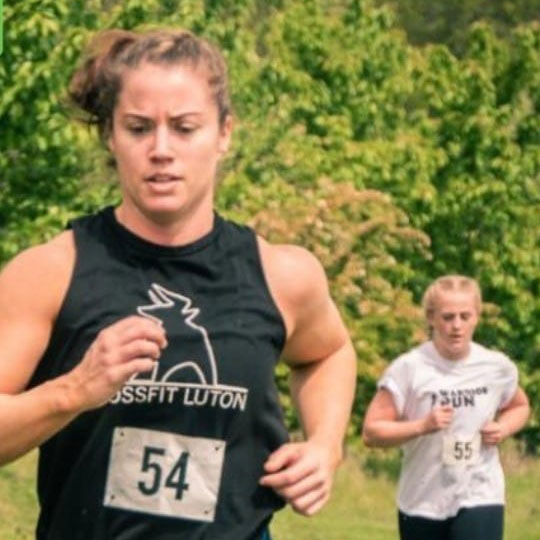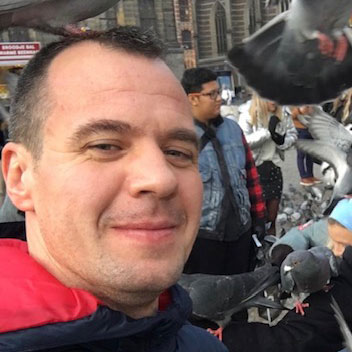 CrossFit Coach
George-Catalin Ivanescu
Age: 35
Favourite Crossfit movement to coach: Deadlift
Favourite Crossfit WOD: DT
Instagram: @ivanescu_geo
I started Crossfit 8 years ago in South Wales and last year got my level 1 Crossfit Trainer. Currently studying Strength and Conditioning at the University of Bedfordshire. I love to practice and coach the Olympic lifts. I have a passion for bettering people's life through fitness and long term goal is to make an impact on children's and/or elderly's vision on sport and fitness.